Tampa Electric launches shared solar program
Tampa Electric Co. has launched a program that allows its customers to choose to receive as much as all of their power from solar energy.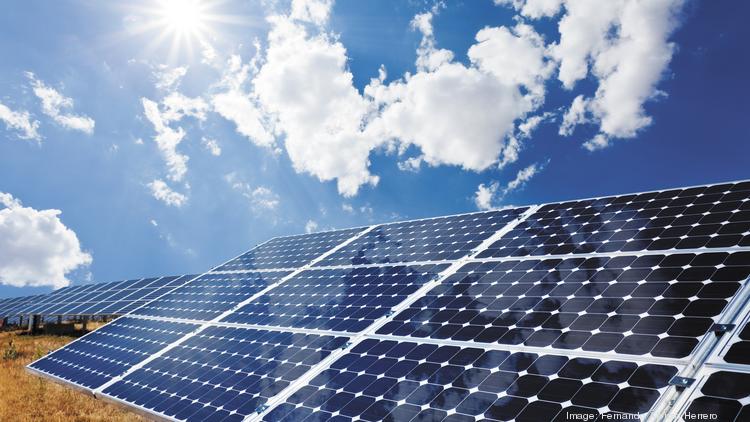 The Sun Select program gives residential and small business customers the option to subscribe through three options: 25 percent, 50 percent or 100 percent solar energy. Larger commercial customers can go along with the program in 1,000 kilowatt-hour increments.
The program draws solar energy from a 17.5-megawatt portion of TECO's newly-constructed Lake Hancock solar plant, a 356- acre site near Bartow. The plant is part of a 10-site project planned by TECO for areas throughout the Tampa Bay area that will provide enough solar energy to power 100,000 homes.
"Tampa Electric is proud to be the first investor-owned utility in Florida with a shared solar program," said Nancy Tower, president and CEO of Tampa Electric in a statement. "This is the perfect solution for customers who want renewable energy but cannot or don't want to install it."
Customers who may benefit from the program, according to TECO, include individuals living in multi-family housing, renters or home owners with inadequate sunlight to power solar panels.
TECO said if an average residential customer who uses 1,000 kilowatts of energy a month opted to subscribe to receive 50 percent solar power, the program would add about $17 a month to their bill. Over time, the program is about the same as installing solar panels on a roof, according to the utility. The charge will be incremental, based on usage.
Let's see how much you can save with solar!
Click the button to get started.
Free Quote
SOLAR EDUCATION
There are no upfront costs or contracts and the program is transferable to any address that's powered by TECO. Once all 17.5 megawatts of solar energy are reserved by customers, others interested in participating will be placed on a waiting list.